Order your copy today from the Author!

                     $15.00 per copy (includes MN tax)

plus Shipping -

1 book for $3.00, 2 to 5 books for $5.00

       Larger quantities? Please contact us.

   Paypal or checks accepted.

FIRST YEAR, A NOVEL BY J.O. SALLS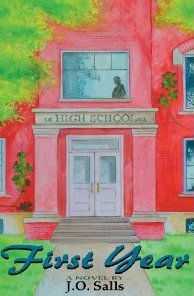 In one school year lives are altered forever.